During halftime of the Monday Night Football game between the Vikings and the Bears, the trailer for the newest Star Wars movie was revealed.
This is a good trailer because it shows a lot of action without revealing too much about the film and it has just the right amount of cliffhanger/hype in it. One question from watching the trailer is: what exactly is this little guy with Chewbacca?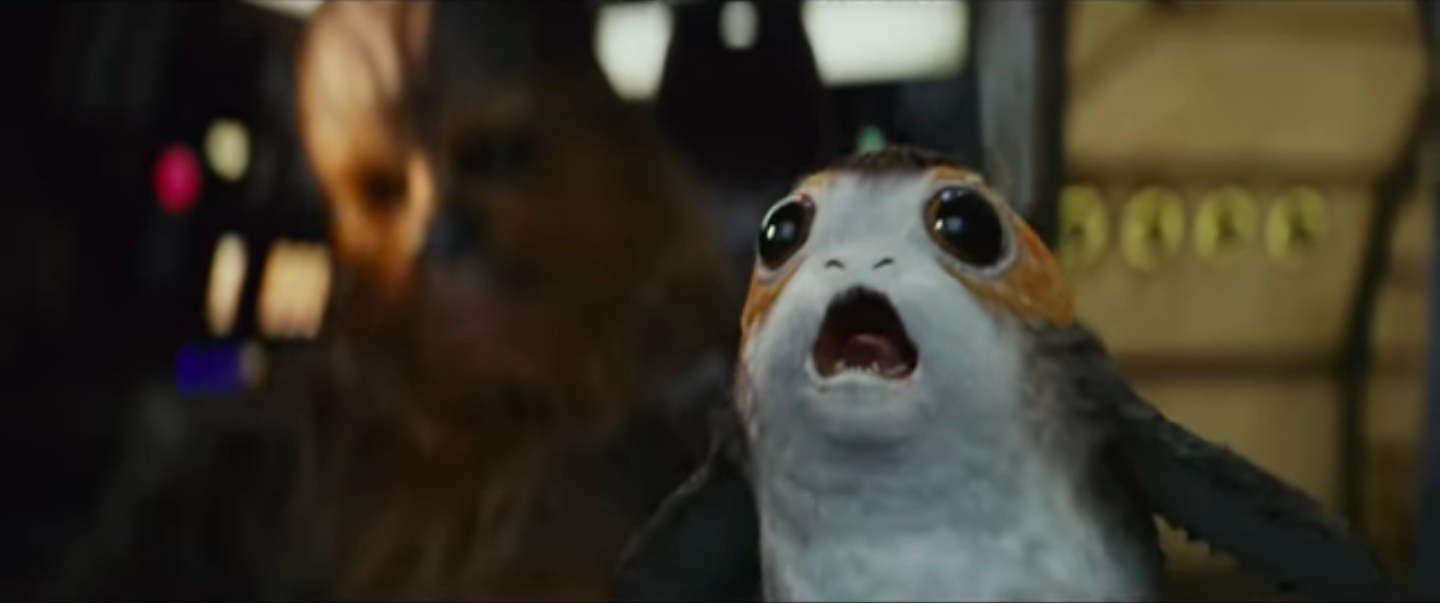 We'll find out that, and a whole lot more, soon enough.
Star Wars: The Last Jedi is in theaters on December 15, and tickets are on sale now.