It's that time of year again. March Madness does not only include the NCAA Tournament, because the second annual White Wolf bracket is here. After Batman took the crown as best hero last year, this year's bracket will determine the best villain.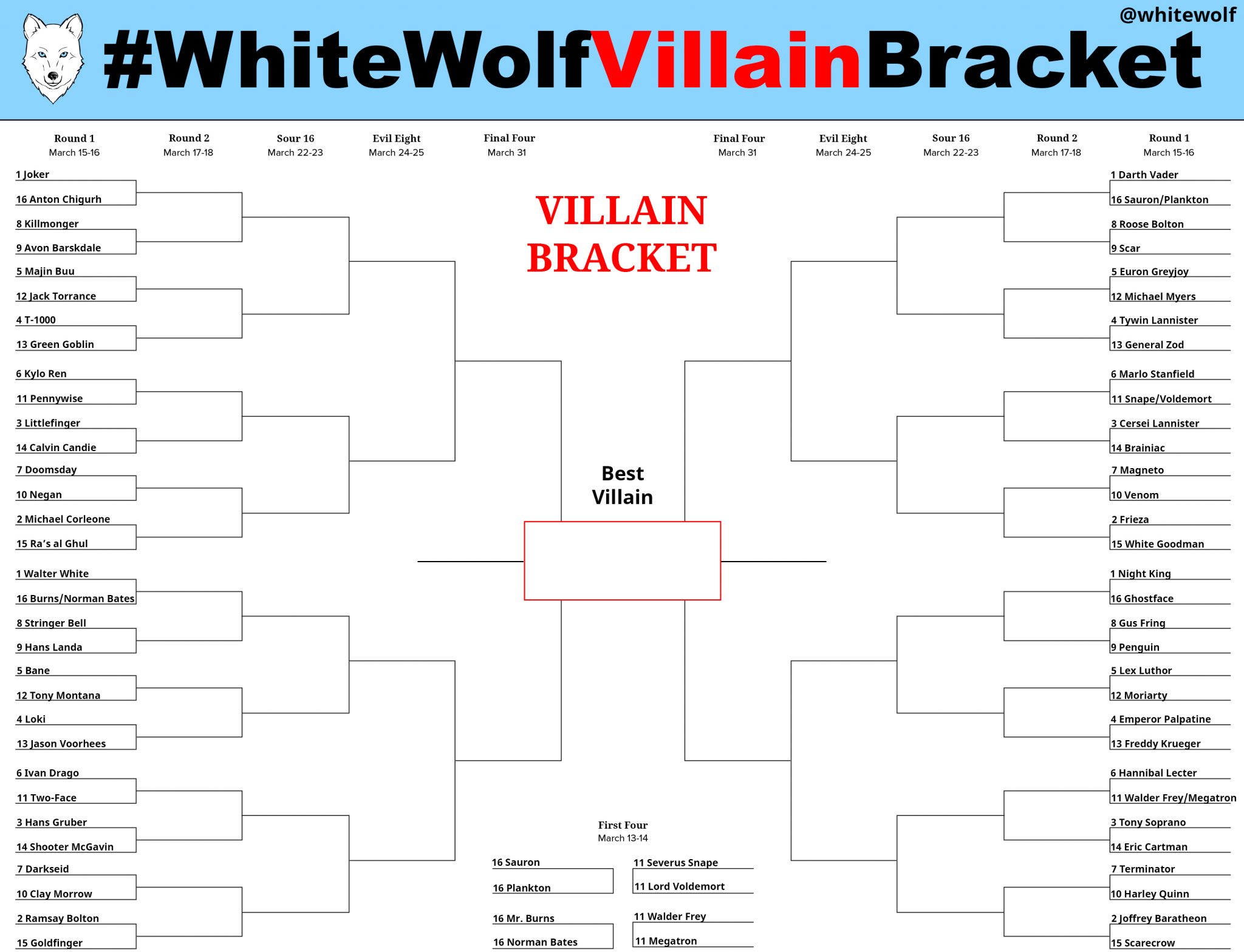 Originally, the bracket had Commodus from Gladiator in it as a No. 16 seed, but after a suggestion on Twitter and a discussion by the committee about it, Killmonger has been inserted into the field instead.
The matchups run concurrently with the real Men's College Basketball NCAA Tournament, and users vote on our Twitter page (@whitewolf) to determine who moves on to the next round. Keep in mind, this isn't the villain that would necessarily win in a fight, but instead the best villain overall.
Also, if you missed it, a trailer was released last month:
Next month…#WhiteWolfVillainBracket pic.twitter.com/bxfOcU3w9C

— White Wolf (@whitewolf) February 14, 2018
The Joker, Darth Vader, the Night King, and Walter White are the top four seeds, but any villain can make a run. In the end, the best villain of all-time will be crowned.